Vesta congratulations
Thanks for signing up! Stay in touch and receive updates straight to your inbox! We send out our "PSJ Line-Up" every two or three months with links to available prize lists, updates, highlights and more!
Email Address
Here is a list of the events that are scheduled for 2018, so that we can start to prepare and accomplish this goal. Camp Guardian Angel will be held again at the SPJST Campgrounds in Ledbetter, Texas, starting on Sunday, June 24th thru Wednesday, June 27th, 2018. Please note the change of camp dates. All camp dates have changed per the camp youth leaders, so unfortunately they had to move everyone around. As always adult chaperones, especially men, are always needed. I know that these dates may be an inconvenience for the adult chaperones, but hopefully with making early arrangements things will work out. In the past we have reached our limit with the number of people the camp can accommodate, so now would be a good time to start thinking about attending camp next year. If we reach capacity after openings are filled, the rest of the campers will be put on a waiting list. Active and Non-active Juniors, who are ages 7 thru 17, may attend. Once again there is limited space for camp, so now would be a good time to start preparing for attending the 2018 Camp Guardian Angel. The campers can sell raffle tickets. Junior Division Day and Awards Ceremony honoring our State Royalty and all Juniors who have participated in the Point and Merit Program will be held on Saturday, July 28, 2018, in Hostyn, Texas. Please start making plans to attend this very special ceremony. 2018 District Meetings are scheduled throughout the year. See the district meeting schedule in the Catholic Family Fraternal Journal to see when your Society's meeting will be held. Scholarships applications are available now and they can be requested from the State Office. More information can be found in this issue of the Catholic Family Fraternal Journal. Junior Division information for the next year and the Point and Merit Forms are in the process of being mailed to the Junior Director of each Society. Scrapbooks need to be turned in to the State Office by February 1st, 2018. Also all Local Activity Forms for your Junior Society needs to be sent in as soon as possible so that proper credit can be given to the Junior Members. A very important reminder, all Junior Directors or anyone who is working with the Juniors, must be certified under the Safety Environment of our Children Program within their Catholic Diocese. Thank you to the Junior Societies for sending in pictures and reports of the activities for publications. When submitting your pictures, please be sure to include all the names of everyone pictured. Also let me know if your Junior Society is in need of supplies. Wishing all the Juniors and their families a Blessed, Merry Christmas Season and a Wonderful, Healthy, and Safe New Year. . for unto you is born this day, in the city of David, a Savior, which is Christ the Lord. . . Scholarships Applications for Scholarships are now available. To be eligible for a scholarship, an applicant must be a member in good standing for at least one year. Scholarships are available to high school graduates who are planning to attend college or current college students. The fraternal also offers scholarships to members who are planning to attend or are currently attending a technical or vocational school full time. A one time scholarship from the . Memorial Scholarship Fund is awarded to members who are not active in the . society registered Junior Division and its programs. Members who are active participants in the Catholic Family Fraternal of Texas Junior Division and its programs of activities sponsored by an officially registered society can apply for additional scholarships each year for up to three years after the initial year has been completed. Scholarship amounts are determined by the Board of Directors on the basis of qualifications adopted by the Board of Directors. Immediate family members of the Board of Directors and State Officers are eligible for the Pavlu Memorial Scholarship, . Memorial Scholarship and . General Scholarship. However, they will not be eligible for the . Scholarship from the Junior Expense Account. Students who qualify and are interested may make a written request for an application by mail, fax or email at [email protected] Congratulations 2016 Junior Division State Craft and Scrapbook Winners Group A
1. Cierra Shaver - Society No. 5 Shiner
2. Levi Leonard - Society No. 14 Moulton
3. Veda Roach - Society No. 118 Taft
4. Adelynn Liska - Society No. 16 Ennis
5. Ella Vrana - Society No. 16 Ennis Group 1
1. Ellen Samford - Society No. 42 Sealy
2. Jack Leonard - Society No. 14 Moulton
3. Claire Kopriva - Society No. 21 Marak
4. Kolton Vrana - Society No. 16 Ennis
5. Sally Machacek - Society No. 14 Moulton Group 2
1. Madison Murphy - Society No. 104 Abbott
2. Caylie Sebesta - Society No. 85 Damon
3. Jocelyn Kolar - Society No. 104 Abbott
4. Ally Hanaway - Society No. 104 Abbott
5. Kade Leist - Society No. 5 Shiner Group 3
1. Katy Harman - Society No. 23 Hostyn
2. Allison Murphy - Society No. 104 Abbott
3. Evan Janecek - Society No. 101 Victoria
4. Connor Brorsen - Society No. 22 Wallis
5. Seryna Garza - Society No. 5 Shiner Group 4
1. Eudosio Garza - Society No. 5 Shiner
2. Reagan Lamp - Society No. 42 Sealy
3. Erin Tomek - Society No. 21 Marak
4. Kasi Schneider - Society No. 85 Damon
5. Cameron Pavlicek - Society No. 85 Damon Scrapbooks
1. Society No. 104 Abbott
1. Society No. 23 Hostyn Junior Directors Darlene Brothers - Society No. 4 Praha
Denise Leist - Society No. 5 Shiner
Gwendolyn Syrinek - Society No. 7 Dubina
Sherri Zacharias - Society No. 11 West
Joyce Kurtz - Society No. 12 Sweet Home
Alice Leonard - Society No. 14 Moulton
Alisha Ruffin - Society No. 16 Ennis
Henrietta Hajda - Society No. 18 Granger
Debbie Vansa - Society No. 21 Marak
Audra Brorsen - Society No. 22 Wallis
Donna Janda - Society No. 23 Hostyn
Lari Samford - Society No. 42 Sealy
Stephanie Webb - Society No. 49 Needville
Linda Pavlicek - Society No. 85 Damon
Carrie Janecek - Society No. 101 Victoria
Molly Gerik - Society No. 104 Abbott
Deborah Kaspar - Society No. 115 Freeport
Betty Vacek - Society No. 118 Taft
Melissa Brown - Society No. 126 Palacios
Natalia Montanez - Society No. 147 Richwood Congratulations to 2017 Catholic Family Fraternal of Texas – . Royalty State King Cameron Pavlicek - Society No. 85 Damon
State Queen Kasi Schneider - Society No. 85 Damon
State Junior King Bryce Givens – Society No. 21 Marak
State Junior Queen Caylie Sebesta - Society No. 85 Damon 1st Runner-Up to the King – Cole Brothers – Society No. 4 Praha
2nd Runner-Up to the King – Clayton Pavlicek and Christopher Pavlicek – Society No. 85 Damon
1st Runner-Up to the Queen – Erin Tomek - Society No. 21 Marak
2nd Runner-Up to the Queen – Rachel Givens - Society No. 21 Marak
1st Runner-Up to the Junior Queen – Caroline Jetton and Claire Jetton - Society No. 85 Damon
2nd Runner-Up to the Junior Queen – Kenley Harris - Society No. 21 Marak Society No. 4 Praha
DUKE AND DUCHESS
Quade Brothers - Lily Sylvester - Matthew Sylvester PRINCE AND PRINCESS
Chelsea Brothers - Megan Brothers - Chad Janicek - Chase Janicek Society No. 5 Shiner
DUKE AND DUCHESS
Joseph Davis - Ella Demel - Aimee Mitchon - Charlie Pilat - Cierra Shaver - Conner Shaver PRINCE AND PRINCESS
Julianna Davis - Eudosio Garza, IV - Seryna Garza - Trinity Garza - Krystin Hodges - Hope Kapavik - Hunter Knight - Kaleigh Knight - Kade Leist - Katarina Leist - Noah Leist - Kaitlin Michon - Gracie Pilat - Halle Pilat - Delynn Pesek - Angelette Siegel - Juliette Siegel Society No. 11 West
PRINCE AND PRINCESS
Ann Chapple – Christopher Hovde - Nicolas Hovde - Claire Hutyra - Katie Hutyra - Natalie Hutyra - Jenna Jares - Marisa Kapavik - Tanner Marak - Maverick Plsek - Noah Plsek - Billy Polansky - Emily Polansky - Lauren Scott - Cameron Wolf - Coleman Wolf - Rachael Zacharias Society No. 12 Sweet Home
DUKE AND DUCHESS
Darren Jurena - Alexandra Jurena - Madelyn Kurtz - Kayla Kurtz - Kenzie Kurtz PRINCE AND PRINCESS
Allison Mican Society No. 14 Moulton
DUKE AND DUCHESS
Jack Leonard - Levi Leonard - Sally Machacek PRINCE AND PRINCESS
Anna Adamek - Grace Irvin - Julia Machacek - Ted Machacek Society No. 16 Ennis
DUKE AND DUCHESS
Molly Clark - Casen Cline - Cooper Cline - Nash Ferguson - Jose Flores - Kaylin Flores - Kendall Flores - Kelsey Gamble - Krystyn Gamble - Andi Gilburt - Eli Gilburt - Caleb Houston - Carter Houston - Charlie Houston - Christopher Houston - Zoee Juricek - Adelynn Liska - Levi Lytle - Marley Lytle - Corbin Marak - Gavin Marak - Lucas Matous - Madelyn Matous - Cameron Mikula - Emily Mikula - Joshua Mikula - Noah Mikula - Obadiah Mikula - Annelise Minear - Catelyn Minear - Carleigh Rhodes - Carsyn Rhodes - Quinn Rhodes - Easton Ruffin - Hudson Ruffin - Hunter Ruffin - Jake Ruffin - MacKenzie Tobola - Tinsley Tobola - Tracen Tobola - Brayden Vitovsky - Ella Vrana - Kale Vrana - Kolton Vrana - Hunter Zhanel PRINCE AND PRINCESS
Kate Chandler - Klayton Gamble - . Houston - Justin Hutyra - Hannah Kriska - KaLynn Long - Gabe Matous - Payton Matous - Connor Rejcek - Brenden Ruffin - Katelyn Smith - Ashlyn Vitovsky - Aubrey Vitovsky - Avery Vitovsky Society No. 18 Granger
DUKE AND DUCHESS
Case Bohac - Matthew B Bohac - Alyssa Castro - Jordan Castro - Abby Carpenter - Colt Hajda - Cash Hajda - Holley Helmke - Hannah Helmke - Paisley Kaderka - Grace Martinka - Taylor E Page - Daryl Stefek, Jr. - Luke Stefek - Connor Vanek - Isabella Vanek - Mason Vanek PRINCE AND PRINCESS
Jenna Carpenter - Dwaine Gaida - Caige Hajda - Jakub Kaderka - Josef Kaderka - Jonah Kaderka - Kurt Kaderka - Emily Kuzel - Lukas Merrill - Marissa Merrill - McKenna Stefek Society No. 21 Marak
DUKE AND DUCHESS
Adison Dach - Chase Hubnik - Cutter Hubnik - Claire Kopriva - Kate Kopriva - Charles Mayer - Lauren Mayer - Bailey Vansa PRINCE AND PRINCESS
Gracen Dach - Katy Krenek - Megan Lopez Society No. 22 Wallis
DUKE AND DUCHESS
Rebecca Colson - Stephaniah Phillips PRINCE AND PRINCESS
Alex Acuna - Connor Brorsen - Jared Brorsen - Payton Brorsen - Riley Jo Brorsen - Sarah Kulhanek Society No. 23 Hostyn
DUKE AND DUCHESS
Zachary Janda PRINCE AND PRINCESS
Katy Harman - Jacob Janda - Bethany Kallus Society. 42 Sealy
DUKE AND DUCHESS
Ellen Samford
PRINCE AND PRINCESS
Reagan Lamp Society No. 49 Needville
DUKE AND DUCHESS
Owen Kaminski - Michael Palermo - M'Lynn Palermo - Jailyn Webb PRINCE AND PRINCESS
Jacob Webb Society No. 85 Damon
DUKE AND DUCHESS
Abigail Barton – Coy Cook – Taryn Fojtik - Adalyn Holik - Eli Prihoda - Peyton Prihoda - Bernice Rodriguez - Kimberly Rodriguez - Martin Rodriguez - Emma Satsky - Caylie Sebesta - Seth Sopchak - Lillie Weber - Randy Weber - Kami Wilson PRINCE AND PRINCESS
Andrew Barton - William Fojtik - Thomas Gordon - Chayton Herbst - Madison Krause - Mason Krause - Delaney Orsak - Ariet Pavlicek - Christopher Pavlicek - Clayton Pavlicek - Joseph Pavlicek - Tyler Prihoda - Ariana Selph - Tiffany Selph - Sara Sopchak Society No. 101 Victoria
DUKE
Hogan Bazan - Cullen Janecek - Griffin Janecek PRINCE
Evan Janecek Society No. 104 Abbott
DUKE AND DUCHESS
Sarah Alexander – Will Gerik - Ally Hanaway - Katie Hanaway - Quintin Kaska - Jocelyn Kolar – Madison Lucas - Joel Lucas - Molly Lucas - Madison Murphy – Addison Pustejovsky - Allison Pustejovsky - Grayson Pustejovsky - Mariann Pustejovsky - Paxton Pustejovsky - Preston Pustejovsky - Ryan Pustejovsky PRINCE AND PRINCESS
Mallory Ballew - Kyle Gerik - Lauren Gerik - Allison Murphy - Chris Pustejovsky - Katelyn Pustejovksy - Keaton Pustejovsky - Lydia Pustejovsky - Molli Pustejovsky - Payton Pustejovsky Society No. 115 Freeport
DUKE AND DUCHESS
Alyse Conrad - Jonathan Janak - Brendel Pless - Bryleigh Pless - Evan Reed PRINCE AND PRINCESS
Addie Berry - Carsen Berry - Colin Berry - Abigail Blaschke - Luke Blaschke - Kassidy Caruthers - Robert Conrad - Sophie Galvan - Thomas Janak - Kaley Kaspar - Karch Kaspar - Taylar Laughlin - Garrett Pless - Della Pustka - Erin Reed - Caroline Reese - Braden Reinecker Society No. 118 Taft
DUKE AND DUCHESS
Blake Custer - Colby Custer - Easton DeVos - Wyatt DeVos - Brienne Huf - Jase Huf - Michael Huf - Payton Pustejovsky - Braedyn Roach - Jude Roach - Kayson Roach - Veda Roach - Vesta Roach - Grace Viertel - Grady Viertel PRINCE AND PRINCESS
Sarah Hayek Society No. 126 Palcios
DUKE AND DUCHESS
Abigail Aparicio - Alexandra Aparicio - Avery Aparicio - Gus Bazar - Jake Bazar - Rebecca Castanon – Veronika Castanon – Victoria Castanon - Mark Flores - Camille Hlavaty - Halston Hlavaty - Paisley Hlavaty - Jordan Martinez - Addison Smith - Annabelle Sandoval PRINCE AND PRINCESS
Matthew Brown - Daniel Castanon - Patricia Castanon - Theresa Castanon - Breanna Linscombe - Dalton Linscombe - Collin Schraven - Lily Schraven Society No. 147 Richwood
DUKE AND DUCHESS
Adalyn Garza - Autumn Garza - Ava Garza
Home
|
Welcome
|
Services
|
About
|
Juniors
|
Religious
|
Careers
|
Journal
© 2012 . - All Rights Reserved
Check out our new brochure highlighting our line-up of energy saving windows and doors. Click on the pages to enlarge, download, print and save!
Central Georgia Vein Center
Cherry Blossom Express
Dab's Café
Gateway Development Center, Inc.
Powercon, LLC
Preston Geotechnical Consultants
The Ringer Center of Excellence, Inc.
Sumo Steak & Sushi
Wagner Service Solutions
It is hard to believe that the 2017 year is already over. I hope that it has been a great and enjoyable one. Thanks to your generous help with the Juniors to make ...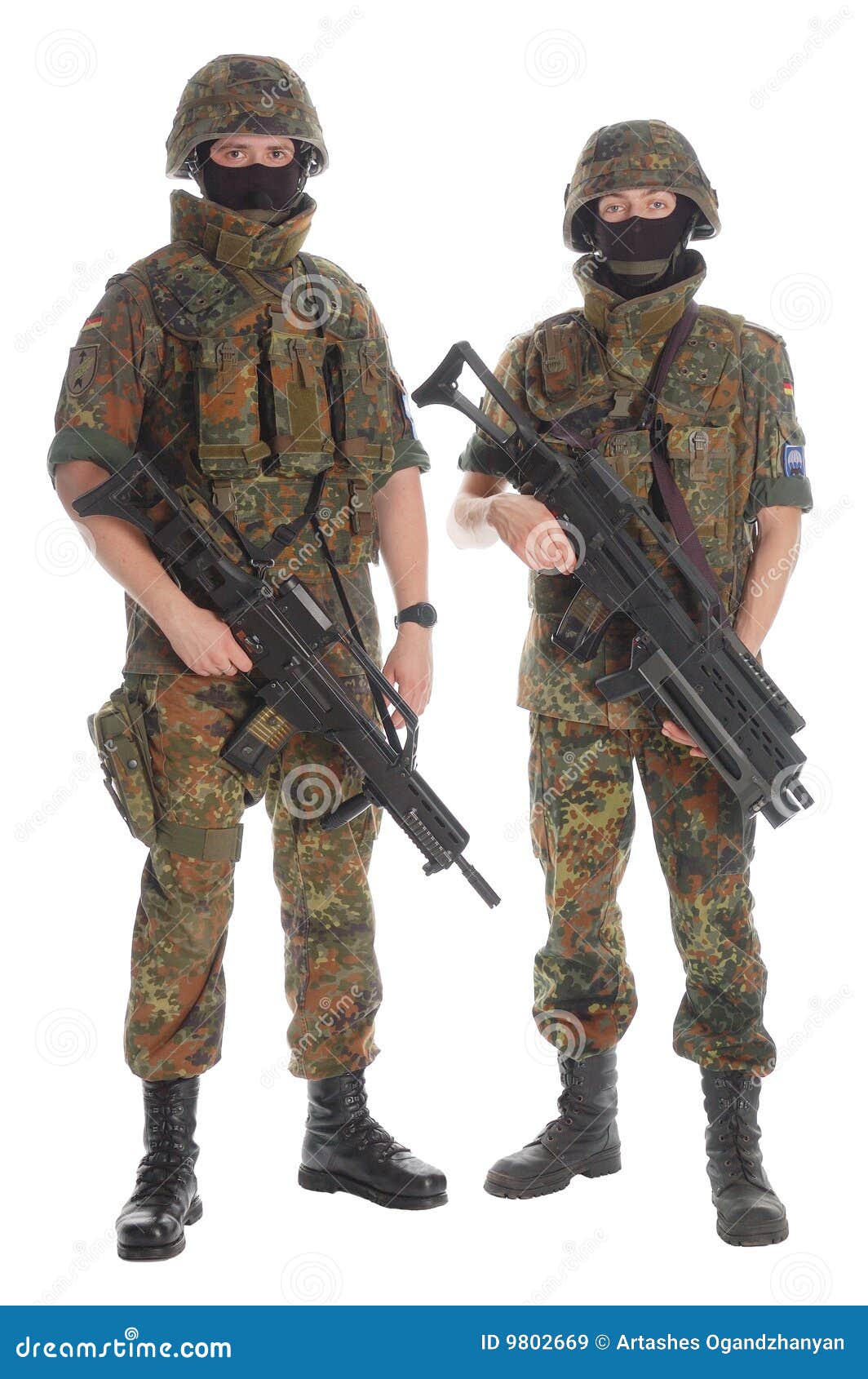 phdkp.passage2india.us
---